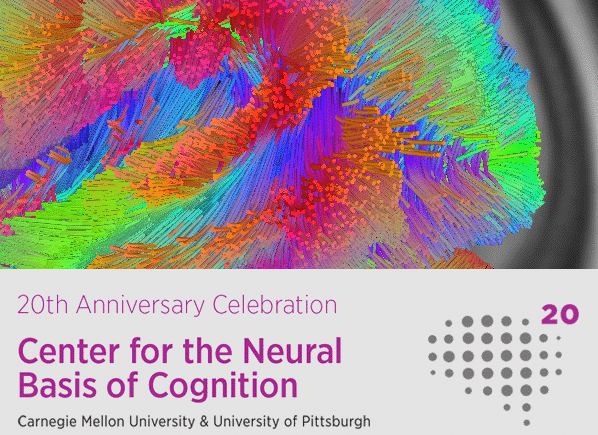 Save The Date: October 17–18, 2014
Join us in celebrating the successes of the CNBC over the past 20 years and hear our plans for the next 20 years.
Internationally renowned speakers:
Emery Brown, John T. Bruer, Ann Graybiel and Rafael Malach
Center for the Neural Basis of Cognition Alumni speakers
Poster presentations
Interactive panel discussion titled, "The impact of basic science on real world problems and solutions"
Questions: Please contact Barbara Dorney or Lisa Bopp.
More details will be coming soon.
We hope you will be able to join us.
Image courtesy of Dr. Timothy Verstynen