Center for the Neural Basis of Cognition
The CNBC is a joint venture of the University of Pittsburgh and Carnegie Mellon University. Our center leverages the strengths of the University of Pittsburgh in basic and clinical neuroscience and those of Carnegie Mellon in cognitive and computational neuroscience to support a coordinated cross-university research and educational program of international stature. In addition to our Ph.D. program in Neural Computation, we sponsor a graduate certificate program in cooperation with a wide variety of affiliated Ph.D. programs.
Within the CNBC, our over 200 world-class faculty and trainees are investigating the cognitive and neural mechanisms that give rise to biological intelligence and behavior. Research topics include affective, cognitive, linguistic, perceptual, motor and social systems in both normal and disordered populations, as well as computational neuroscience. The CNBC also promotes the translation of findings from basic research into applications for medicine, education, robotics and artificial intelligence.
Marlene Behrmann Elected To National Academy of Sciences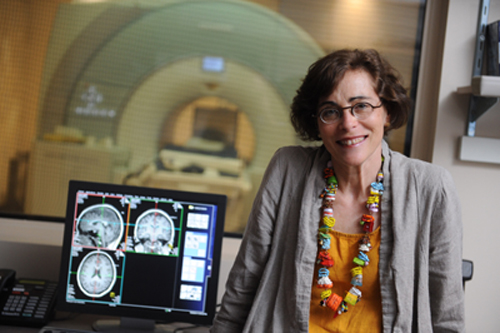 The CNBC is pleased to announce that CMU co-director Marlene Behrmann has been elected to the National Academy of Sciences. Behrmann is currently George A. and Helen Dunham Cowan Professor of Cognitive Neuroscience and has been a leading researcher on visual perception, attention, prosopagnosia, autism, and other aspects of visual cognition. More information can be found here.
Pain Fine Tunes the Brain
In a recent paper published in Cell Reports, Manoj Puthenveedu (CMU Biology and CNBC) and colleagues report how pain fine-tunes the responses of sensory neurons to opioid analgesics, medications that relieve pain. A constant problem that clinicians face is to use analgesics in a way that avoids a patient's development of tolerance to the drug (decreasing its potency) as well as addiction. The report sheds light on how pain signals can directly modify the cellular targets of opioids and change their cellular location in neurons. Puthenveedu and colleagues noted that the change increases the sensitivity of sensory neurons to some opioids like endorphins and fentanyl, but not morphine, and reduces acute tolerance to fentanyl, but not morphine, in animals. These results add important data to understanding the clinically important question of the varied effects of opiods on neurons. For more information, see here.
Neuronal Menagerie: CMU CNBC researchers create large database of neurons and their properties.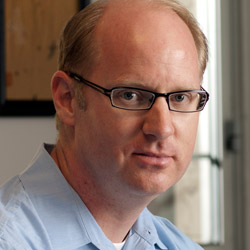 CMU CNBC researchers led by CMU Interim Provost and Dr. Frederick A. Schwertz Distinguished Professor of Life Sciences Nathan Urban and his former postdoctoral research associate Shreejoy Tripathy have created a database of types of neurons and their standardized activity. The data, culled from over 10,000 published papers, is available at www.neuroelectro.org and will allow neuroscientists studying the brain to search for known neural types that have the same properties and the published studies investigating those types. For more information, see here.
CNBC Faculty member Marlene Cohen receives 2015 University of Pittsburgh Chancellor's Distinguished Research Award