Center for the Neural Basis of Cognition
The CNBC is a joint venture of the University of Pittsburgh and Carnegie Mellon University. Our center leverages the strengths of the University of Pittsburgh in basic and clinical neuroscience and those of Carnegie Mellon in cognitive and computational neuroscience to support a coordinated cross-university research and educational program of international stature. In addition to our Ph.D. program in Neural Computation, we sponsor a graduate certificate program in cooperation with a wide variety of affiliated Ph.D. programs.
Within the CNBC, our over 200 world-class faculty and trainees are investigating the cognitive and neural mechanisms that give rise to biological intelligence and behavior. Research topics include affective, cognitive, linguistic, perceptual, motor and social systems in both normal and disordered populations, as well as computational neuroscience. The CNBC also promotes the translation of findings from basic research into applications for medicine, education, robotics and artificial intelligence.
The many layers of specification and plasticity in the neocortex.
Barth AL, Kuhlman SJ.
Department of Biological Sciences and Center for the Neural Basis of Cognition, Carnegie Mellon University, Pittsburgh, PA 15232, USA. Electronic address: This e-mail address is being protected from spambots. You need JavaScript enabled to view it .
Abstract
In this issue of Neuron, Li et al. (2013) show that transgenically eliminating thalamocortical neurotransmission disrupts the formation of barrel columns in the somatosensory cortex and cortical lamination, providing evidence for the importance of extrinsic activity-dependent factors in cortical development.
Two scientists try to answer the question: How would the inside of a zombie's head look?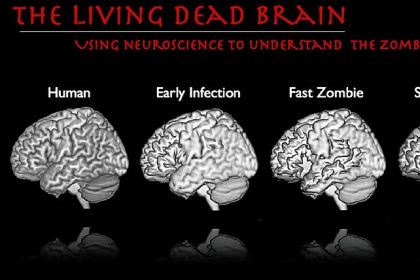 The sign on the door to his office reads, "Warning! Zombie Contagion / Do Not Enter!" Carnegie Mellon University's Timothy Verstynen, 35, is quick to call himself a nerd -- in the confident way of someone who knows that nerd is the new cool. An assistant professor in psychology at CMU and the Center for the Neural Basis of Cognition (a joint venture of CMU and the University of Pittsburgh), he is engaged in science outreach that combines two of his favorite things -- horror movies and brains.