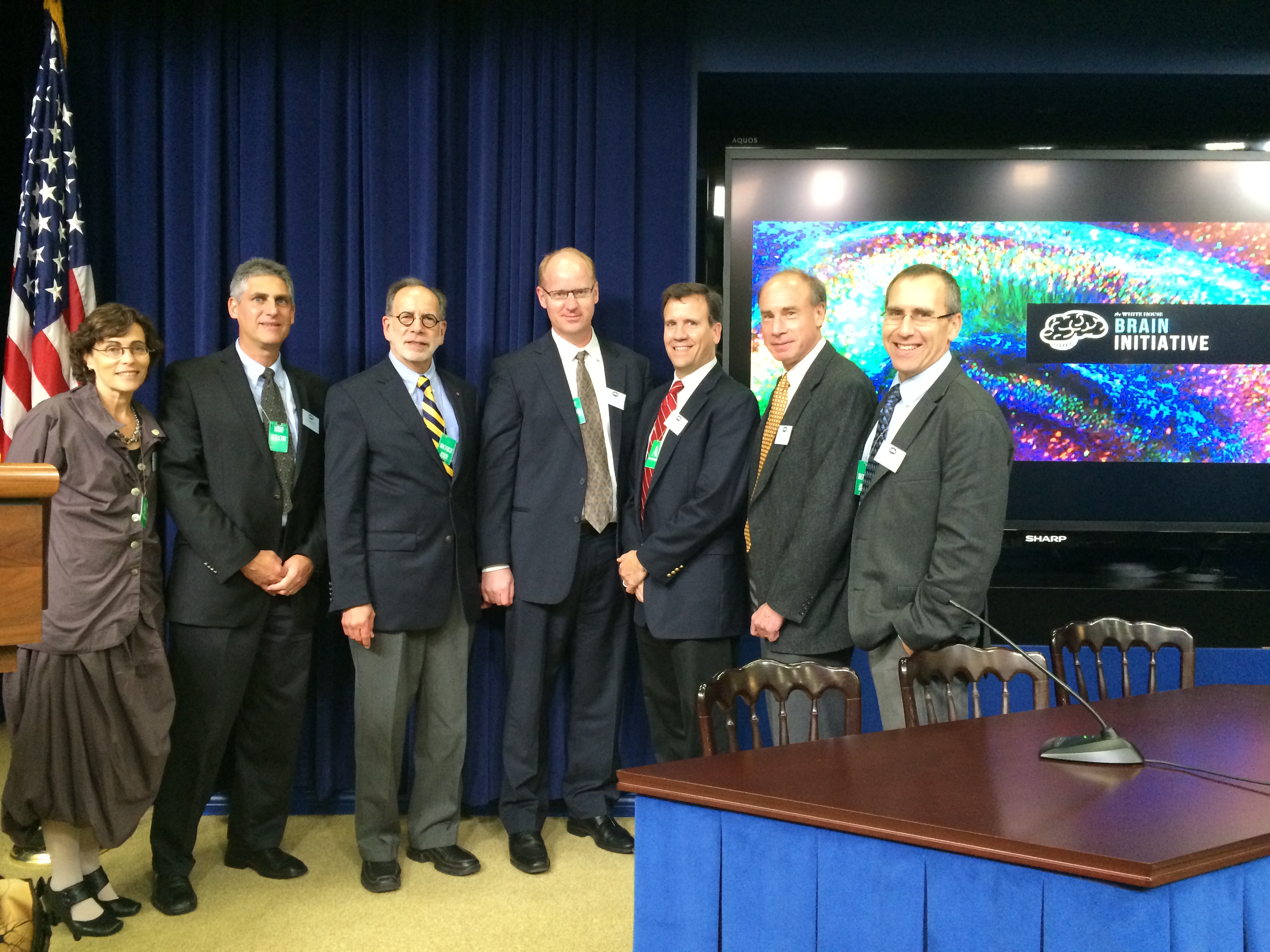 Representatives from Carnegie Mellon University and the University of Pittsburgh – including both CNBC Co-Directors – visited the White House today as part of an Office of Science and Technology Policy event focused on the
President's BRAIN (Brain Research through Advancing Innovative Neurotechnologies) Initiative
.
Pitt and CMU's invitations recognizes the work the universities are doing through the CNBC and their recently launched Pitt Brain Institute and CMU's global BrainHub℠ initiative.
The event brought together neuroscientists and representatives from universities, industry, private research organizations and U.S. government agencies.
On the same day CMU and Pitt were represented at the White House, both universities received major boosts (CMU, Pitt receive grants to pick people's brains): CMU from renowned Pittsburgh philanthropist Henry L. Hillman in the form of a new $5 million gift to support CMU's BrainHub and Pitt in the form of participation in a new $17 million federal project to develop better methods to measure traumatic brain injuries and treatment outcomes.